Partition Door Ideas – Wallis Shipping Colchester Case Study
Wallis Shipping Services facilitate the movement and supply of international freight between clients within the UK and international buyers and sellers. Its head office is located in Colchester and it services the East of England region including Essex and Suffolk.
Wallis required a partition in its new Colchester office in order to create a new conference room. So, the main objective of the project was to ensure that light flowed through both the office and meeting rooms. Therefore, to meet the group's requirements, GDL Interiors recommended glass partitioning and partition door.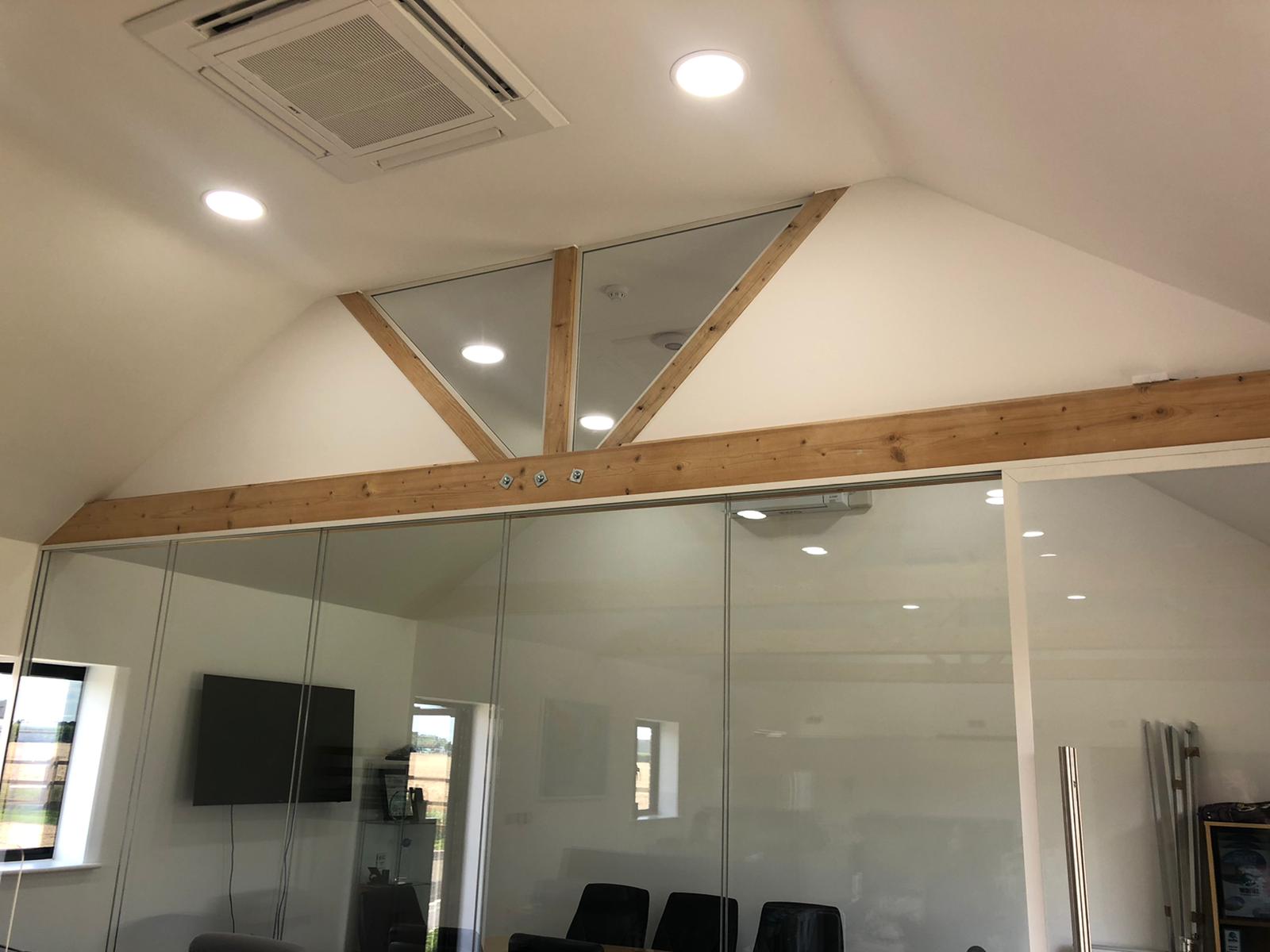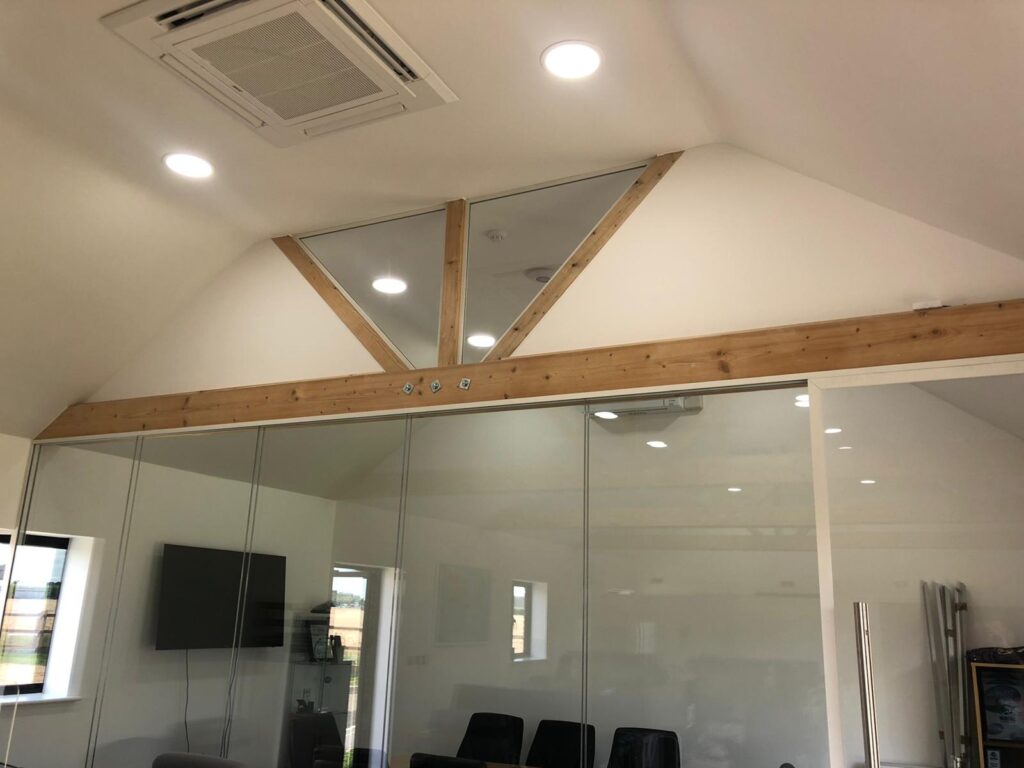 Details
Location: Colchester, Essex
Project Type: Glass Partitioning/Office Partitioning
Project Duration: Five days
Scope of Works
An initial meeting held with the client to discuss glass partitioning and partition door ideas, and concepts that fit in line with the client's requirements and budget. GDL Interiors constructed the chosen meeting room design within the office using 10mm toughened double glazed partitioning.
We fitted a full-height 10mm toughened non-locking glass door within the glazed elevation of the partition.  The door fitted within an aluminum powder coated door frame in order to enhance sound attenuation.
In addition, we used plasterboard to enclose the apertures within the high-level supporting timber beams above the glass panels. The plasterboards received two coats of emulsion paint to match the existing decoration. Finally, the insertion of two glass panels within the remaining apertures of the supporting timbers, to create a visual feature.
Challenges
Therefore, to maintain as much sound attenuation as possible it was necessary to infill the structural supporting timbers at a high level with plasterboard and glass to match the aesthetics of the new glass partition
End Result
GDL Interiors successfully provided Wallis Shipping Colchester with a  modern and sleek glass partitioned conference room, creating a clear space for meetings while allowing natural light to flow into the room.
To minimize noise pollution, we installed a functional and attractive glass door  within a slime line aluminum powder coated door frame, thus allowing easy access to the room as well as allowing natural light to flow into the room.
The project was completed on time and within budget to the client's satisfaction.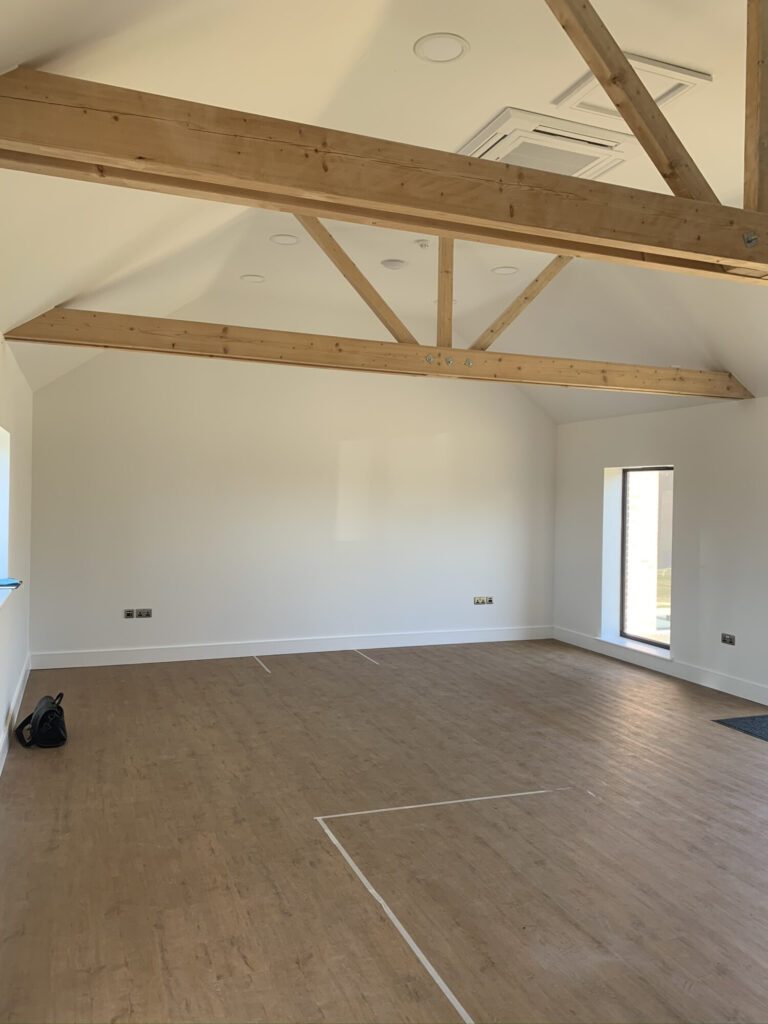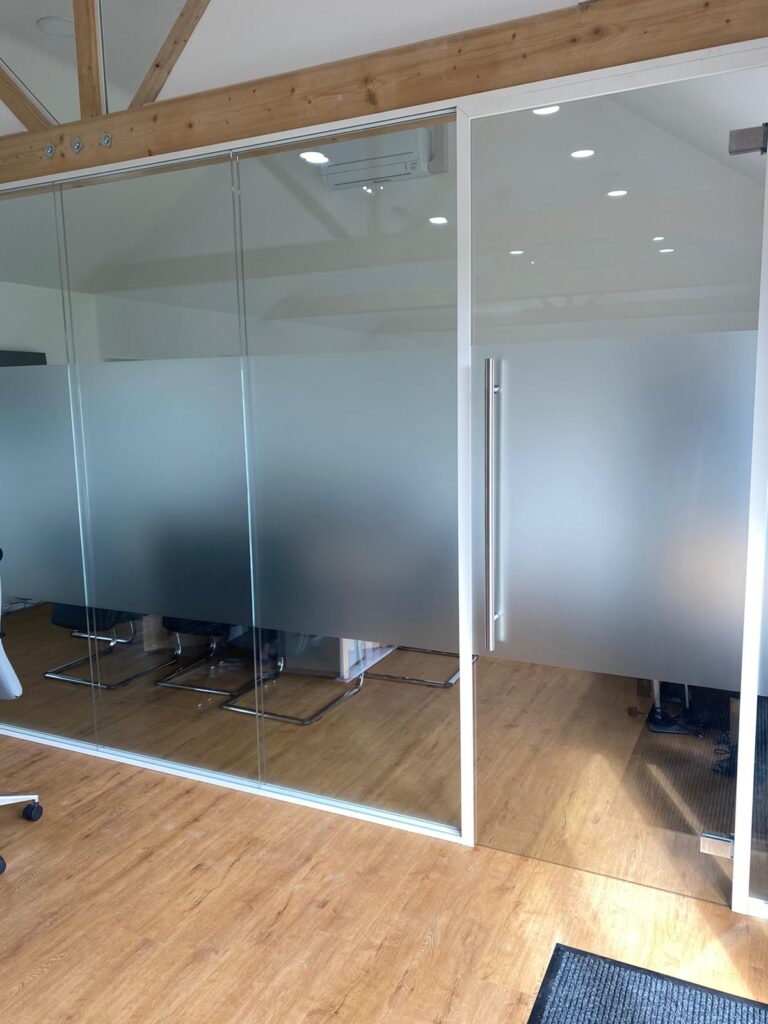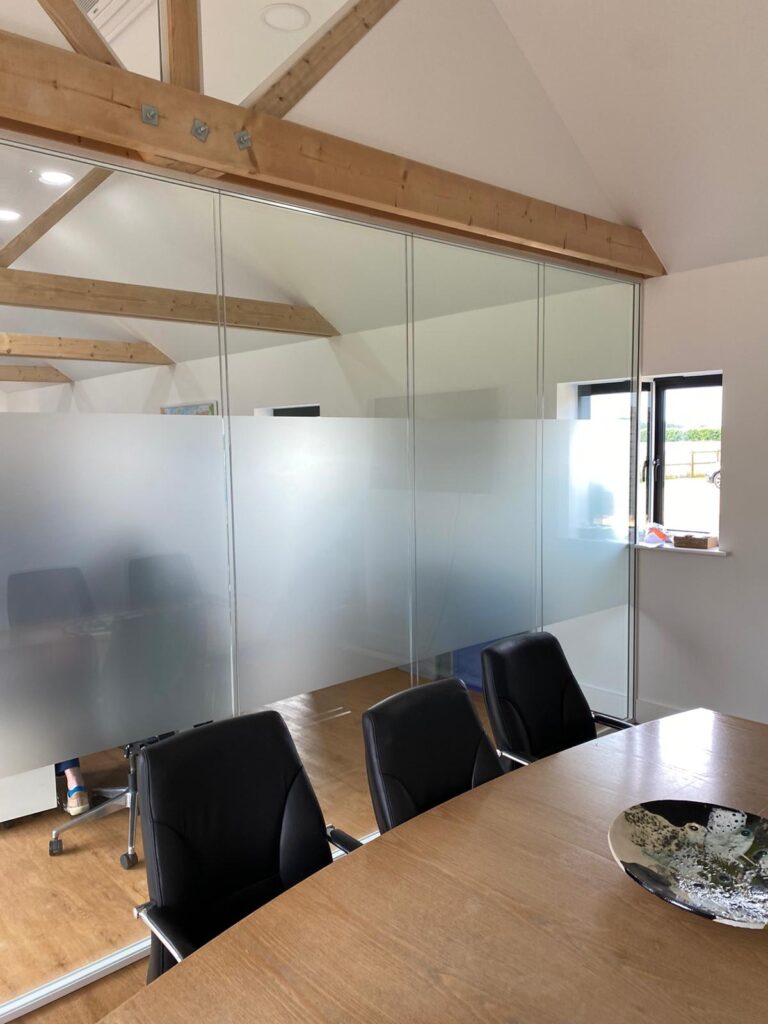 Office Partitioning
At GDL Interiors we offer a range of partitioning services and partition door ideas for your office. Here are some of the services we offer:
Solid partitions – Made from plasterboard panels or a composite panel to enhance privacy and reduce noise pollution.
Glazed partitions – Uses toughened glass to create a modern office space that maximizes natural light while minimizing external noise.
Demountable partitioning – Non-bearing aluminum and glass walls that can be erected anywhere to create office space.
Fire-rated partitioning – Non-bearing steel framework walls that add increased protection against fire.
Storage wall partitioning – Versatile wall units that can be set up to create storage cupboard space.
Operable Partitioning – Flexible walls that can be moved to open or close space as required.
Visit our Office Partitions page to find out more about our partitioning services.
Contact Us
At GDL Interiors we have been creating unique and cost-effective office spaces for clients for over 30 years. In conclusion discuss partition and door ideas for your office with GDL Interiors today and turn your office space inspirations into reality.