Commercial Decorators – Down to The Finest Detail
Redecorating your work space can do wonders for your business. Firstly, an updated work space will make a strong first impression on customers and clients alike. But the full benefits go well beyond appearances. The positive effects of a workplace refurbishment will be felt most by employees. Innovative furniture can create a more dynamic, happy, and productive working environment.
Perhaps you're looking to change old desks for newer, more multi-purpose fixtures. Or looking to better integrate your utilities and furniture. If you're rebranding, you might also be after a fresh workplace colour scheme. For all these jobs and more, GDL Interior's commercial decorators can help.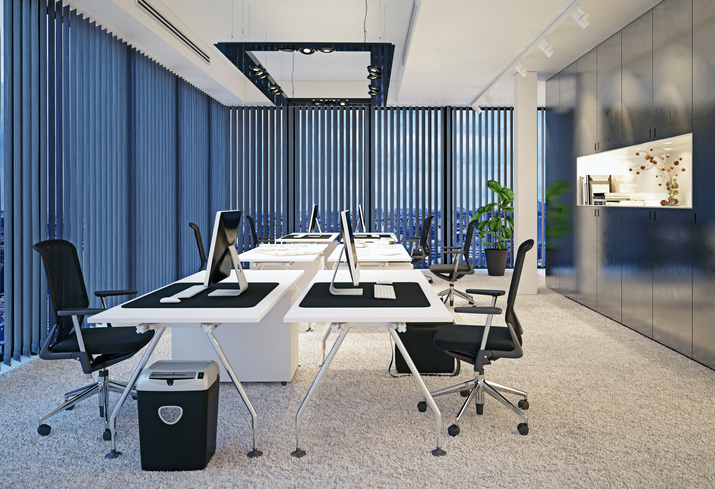 Create Commercial Spaces that Express your Brand
Refurbishing your office or store space can help you better express your branding, and create a more cohesive business identity. Your new commercial fittings can draw on your brand's signature colours. So don't restrict your branding to just your stationary, let your work space colour scheme express it. If you're a business with lots of sites, a work space colour scheme can help you retain a consistent look across your premises.
The best interior designers will work with your input, and pay close attention to your business's existing branding. Drawing on the best manufacturers, they can create a workspace that is practical, professional and looks the part. From the largest partitions, to the smallest pen, quality commercial decorators can create spaces with a sleek, consistent and unique character. With adaptable, modular furniture, your office space can change to meet different needs. Nowadays, a business no longer needs an enormous space to accommodate different kinds of work. Smart partitions can help you switch effortlessly from a team meeting in a boardroom to solo work at a booth.
There are clear benefits to revamping your business. But many companies may be put off by the prospect of disruption. However, you can minimise disruption by co-ordinating a move to a temporary office space. This investment will repay itself when you finally return to your new premises. Professional office decorator services supplied by GDL Interiors ensures there is minimal disruption to your business whilst work is carried out.
GDL Interiors: Professional Commercial Decorators
At GDL Interiors, you'll find a massive range of office products on offer to transform your company's premises. As well as this, our interior designers have the tools to create detailed plans of your new floorspace and workstations.
But our work goes well beyond design. We offer a professional installation service that ensures your business is back in its home in no time. This service will co-ordinate deliveries, the work of subcontractors, and installers. Our rigorous service includes inspections to ensure this work lives up to the high standards of our plans. Finally, we can also offer a complete end-to-end service that includes arranging temporary office space whilst we work on your project.
For the latest innovative office furniture, installed with impeccable attention to detail, get in touch with GDL Interiors today.