Get Your Office Move, Refurbishment or Partitioning in Bromley
GDL Interiors are your local installer supplying a wide range of businesses in the Bromley region for over 30 years with services to support anything from an office relocation right through to refurbishment works or decoration. Learn more about how we can help you:
Glass partitioning
Do you need the supply and installation of glass partitioning inside your premises?
A range of options are available:
Clear, frosted or opaque frameless glass partition panels with clear rigid channels for seamless appearance & easy repositioning.

Hinged or sliding Glazed doors, plus solid wood doors with aluminium channels designed for partitions.

Single or double glazed.
Optional Integrated window blinds for double glazed partitions – for enhanced privacy or to prevent glare from the sun.
Frameless fire-rated partition doors are available. (Our team can advise where a fire door is a legal requirement)

Optional glass manifestation in the size, colour and design of your choice.
Glass Partitioning can be used to:
Divide a larger office space into several smaller ones.
Create separate cubicles, separate offices and whole rooms within rooms.
Ideal for consultation rooms, interview rooms and in circumstances where the conversation needs to be kept private.
Glass Manifestation
Glass partitioning provides the perfect platform for any corporate manifestation and can be used to deliver key messages. Your glass manifestation could clearly display your company logo or message whilst at the same time, alerting your staff or the public, to the presence of glass partitioning. This last point is particularly important from a health and safety standpoint since it is the responsibility of the office owner to highlight the existence of any clear glass partitioning.
Office Refurbishment
Bring your office back to life, where it has become dated or staff productivity and morale need a boost or in the unfortunate event of a flood or fire causing damage.  Perhaps you simply want to make a positive brand awareness impression on your visitors.  Whatever your reasoning, GDL Interiors offer an end-to-end service, working closely with you from start to finish.
How Do I Get my Bromley Office Refurbishment Underway?
The following steps explain how your project is managed from planning through to complete refurbishment works:
Get in touch with the team at GDL Interiors to discuss your office refurbishment needs.
A visit will be arranged for a FREE No Obligation site survey to further discuss, advise and take measurements.
Free floor planning and guidance will be provided & this will be supplied along with a quotation.
Should you wish to proceed with the works after receiving your official confirmation we would then confirm the commencement and completion dates of the project.
Samples/swatches of any carpets or wall coverings for your perusal (if required).
Work can take place either within or outside of office hours, whichever suits you best, for minimal disruption.
You can expect high-quality workmanship & great customer service.
All Health & Safety procedures are fully adhered to during the duration of the project along with fully protecting your equipment with covers/protection where necessary.  All our operators are fully aware of the fact that they need to get the job done promptly, efficiently and with the minimum disruption to the working team.
Attention to detail and ability in bringing our projects in on time and within the budgets allocated. Therefore giving our customers peace of mind along with the confidence that your commercial refurbishment project will be carried out as originally agreed.
Which Services are Included in My Refurbishment?
GDL offer an end-to-end service, therefore refurbishment works can include any of the following:
Office space planning.
Wiring & cabling works.
Suspended ceiling.
Glass partitioning & moveable walls, acoustic panels.
Glass manifestation.
Window blinds.
Painting & decorating.
Carpet & flooring.
Office furniture & storage solutions.
Desk screens.
Moveable & Operable Wall Systems
Movable partitions have a range of uses in the workplace, but are mainly used as temporary room dividers to separate rooms into training areas, storage locations, medical bays and so on.
The acoustic benefits allow you to temporarily seal off areas for presentations or use them to create private offices or waiting areas for clients. They are very versatile and you can use them for any number of uses within the workplace.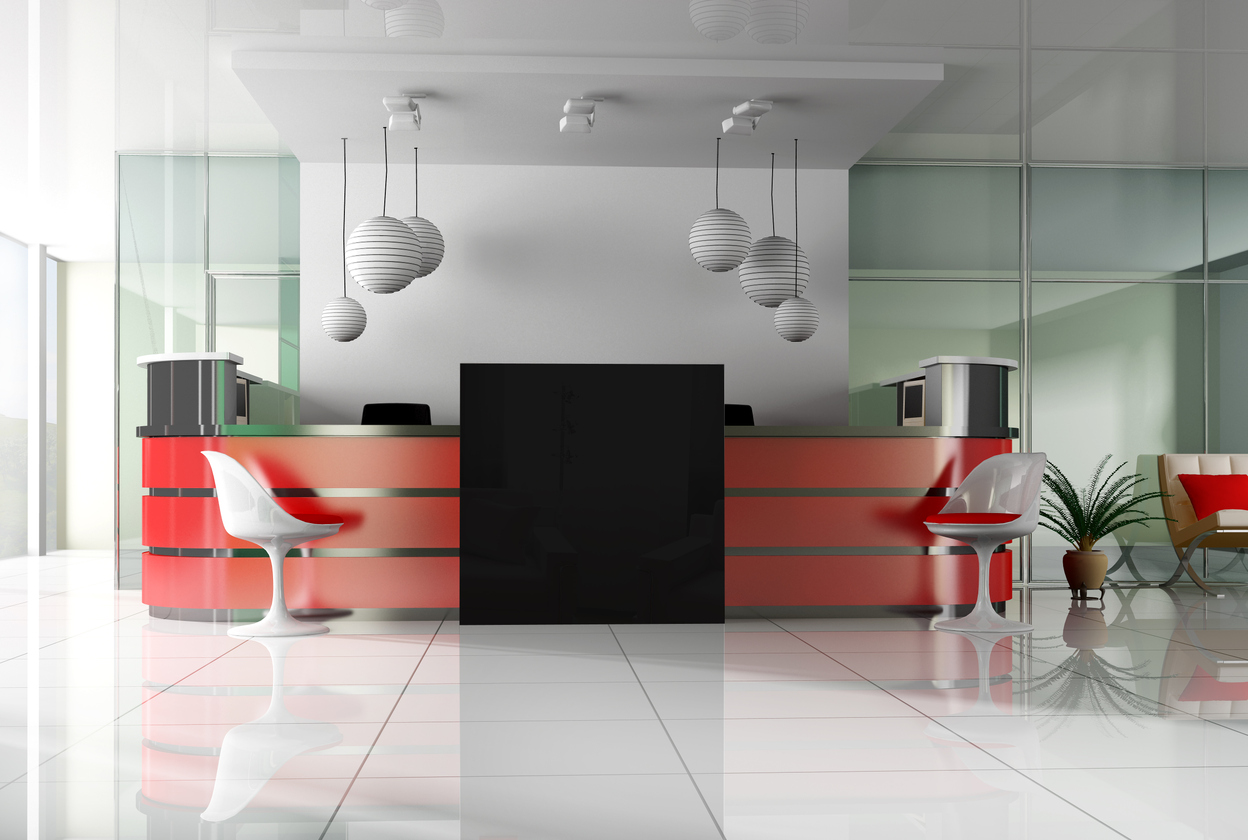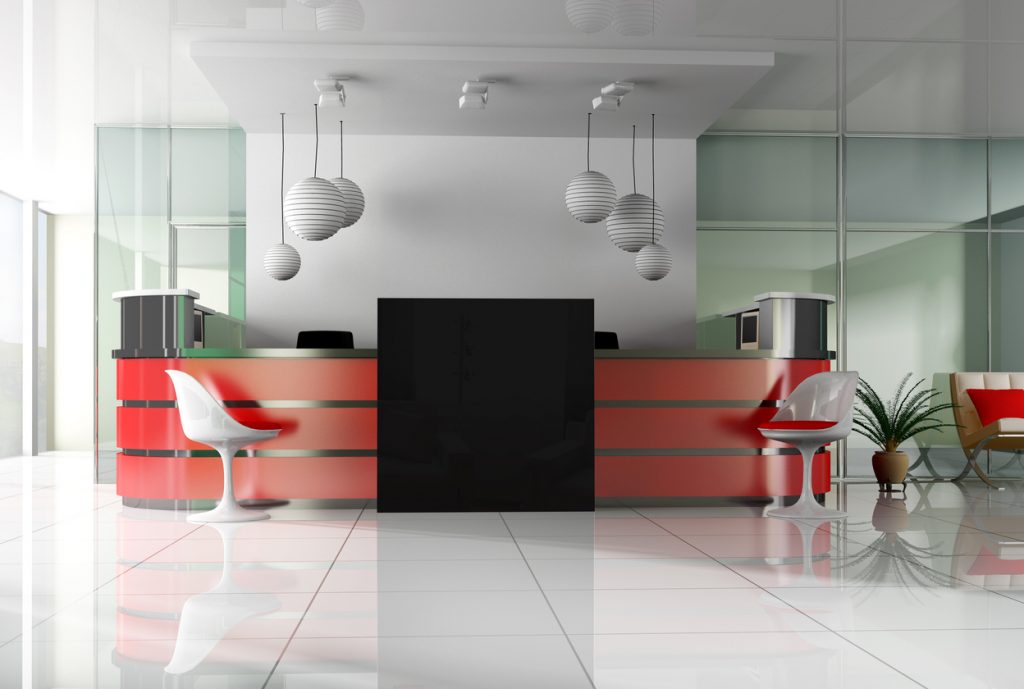 Reception Design
Your office reception is the area of your business where first impressions say it all. The reception area is a visitor's first experience with your office, and you want to project an air of confidence. A dated and bland reception area can leave clients with a poor image of your business. Many Bromley businesses invest in the right reception furniture to create that positive impact.
Office Moves
Moving offices may sound like a simple process, but it's actually more involved than you may think. Moving house can be disruptive and stressful, affecting just you and your immediate family, whereas moving offices affects every one of your employees, and if you get it wrong, it can negatively impact your business. Relocate in Bromley using a team of experienced commercial office movers to make it run like a dream.
The disruption of relocating can tempt you to stay put and refurbish, though that isn't always possible. If your business has grown, you likely need more space. Conversely, if more people are working from home you may be paying for far more space than you need.
GDL Interiors specialising in commercial removals can make the process streamlined, straightforward and cost-effective for your business.  Get in touch today to discuss your needs.