The Benefits of Glass Partitioning in the Office
The layout of your office space is a fundamental representation of your business. Your work environment forms the impression that your clients and customers will have of you and of your business. Employees who spend most of their time on your work premises also deserve a decent workspace. In addition, well-organised and structured space with a degree of privacy has a marked effect on productivity, happiness, and peace of mind. Let's take a look at the benefits of glass partitioning and the choice of partition wall thickness.
Adding partitions has become a popular solution to using office space effectively and as a solution to unpleasant, cramped and cost-cutting open-plan designs. However, there are various types of office partitioning available:
Plasterboard – Single or Double skin
Glass walls – Single or Double Glazed
Block walls
In this article, however, we will be exploring the advantages that a glass room divider partition provides for a business.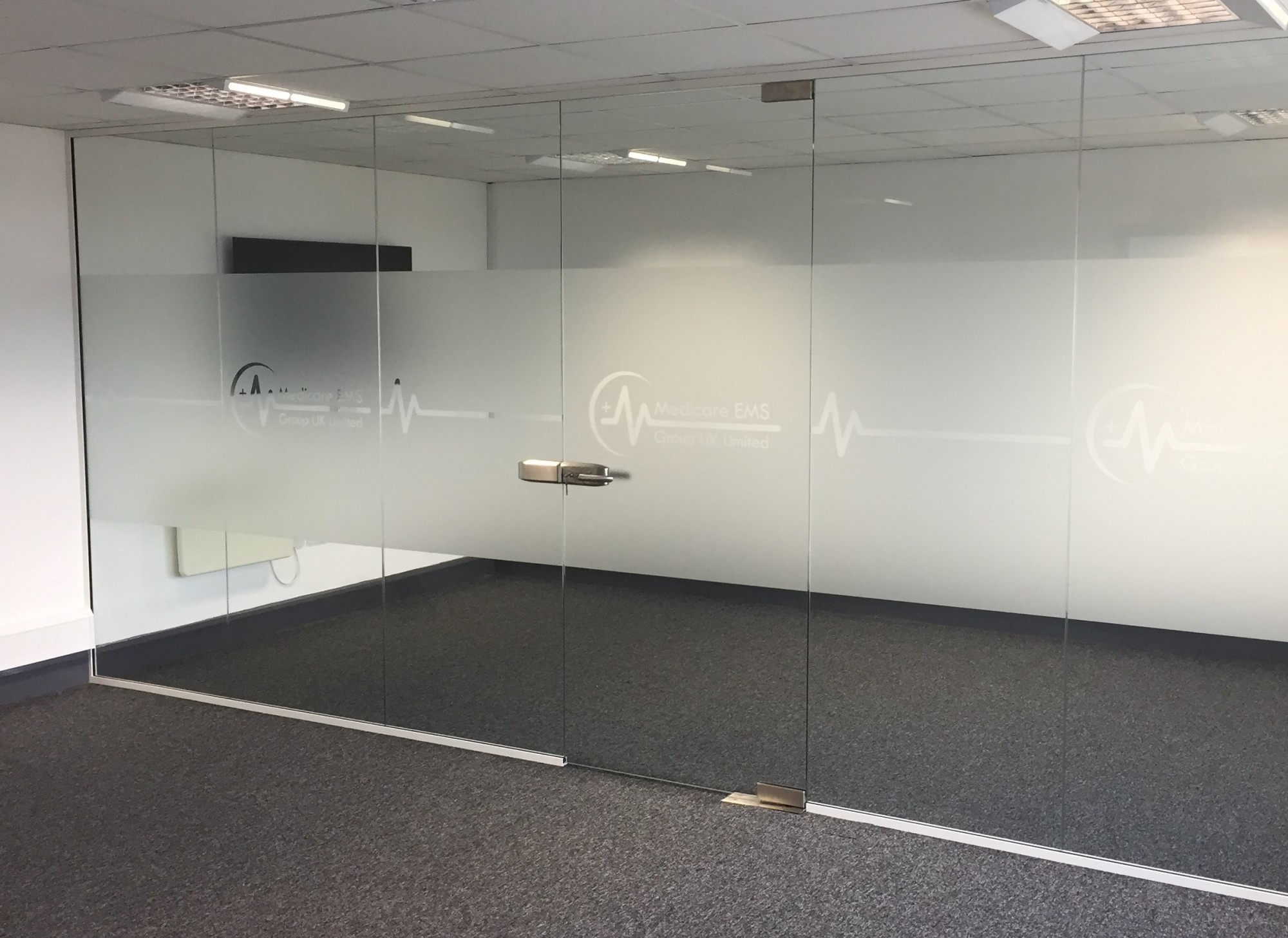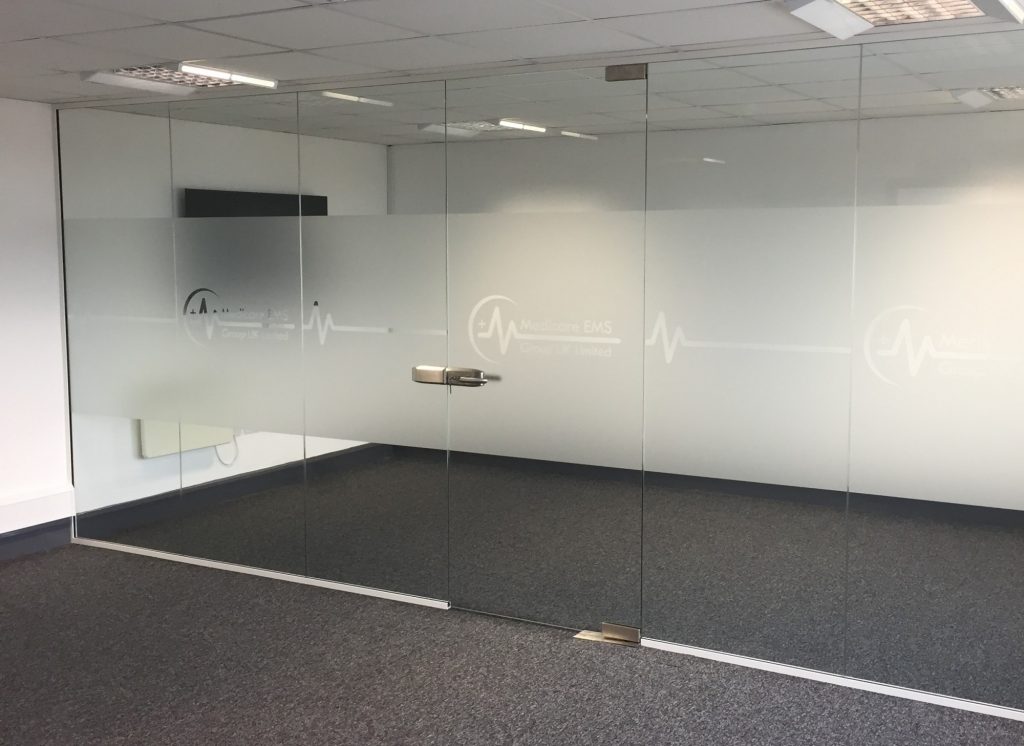 Benefits of Glass Partitions
Aesthetic Value and Design
Glass partitions are a visually appealing, elegant and classy addition to any office, and can bring a modern appeal. In other words, it gives the impression and feel of an open office, yet provides that crucial privacy factor.
Natural Light Source and Energy Saving
Did you know that glass divisions also assist with energy and electricity consumption, and conservation by using as much natural light as possible? Its transparent or opaque nature also brings about a bright and airy feel.
Cost-Effective
With glass sectioning, there are no structural changes required to the building, unlike that of brick wall partition, for instance. This translates into cost savings. There is also the convenience factor of taking less time to set up and install compared to other partition types.
Different Types of Partitions
Solid Partitions
Solid partitions come in two forms, either plasterboard or composite panel. They generally form part of a demountable system. The plasterboard panels get constructed with a single layer which is awarded a 1/2-hour fire rating, or double layer which gives an hour rating. The partition wall thickness of the composite panels is a 27mm thick honeycomb core, with an outer 9.5mm thick skin plasterboard on either side.
Glazed Partitions
Glazed panels make use of aluminium or plastic sections to create single and double-glazed modules, utilised to a wide variety of elevation levels. Panels can be faced with steel or alternatively finished in melamine, vinyl and veneer. The partition wall thickness of the structure is based upon a 50mm thick nominal aluminium framework, and the aluminium or plastic skirting ranges from 100mm to 150mm in height. In addition, the aluminium sections can be customised in terms of colour, and blinds can be incorporated with the double-glazed modules. For internal use, we currently use a non-load bearing relocatable partitioning system, which provides a lot of versatility.
Operable Partitioning Walls
This is an ideal solution for creating an efficient and aesthetically appealing system for organised and flexible space division. These are mainly used in conference and meeting rooms, hotels, lecture halls, schools and restaurants.
Choosing Your Glass Partition
Glass wall partitions can be a temporary or permanent addition to your space and they help create the illusion of spaciousness with clean lines and angles.
Many different types of glass partitions are available, so each offers a different feel and effect. For example, partition wall thickness depends on the type of partition you select, and you can choose between pure glass, aluminium or timber frames.
Choosing the correct style to suit your organisation's needs takes a number of practical factors into account. Therefore, you will have to make your renovation decisions based on factors such as what the spaces, divisions and zones will ultimately be used for.
Glass partitioning allows for immense creativity and freedom for custom detailing and finishes.  When built into the structure of the building, such as branding by incorporating company logos, room names, shading and colouring, and textured or bevelled elements. For instance, decorative films on the panels offer limitless effects. We even create customised curved or faceted screen panels.
GDL Interiors
Contact GDL Interiors to find out how we can help you refurbish your office or workplace. We offer full office interior services – including office decoration, office refurbishment and office partitioning. GDL works with you on the project from conceptualisation right to finished project. Therefore we maximise your space, revamp, upgrade, and kit out a spectacular office space that you enjoy working in. Let us help you enjoy your dream office!