Room Divider Doors For Your New Office
If you need a quick and easy way to partition your office, then room divider doors are the answer. They are one of the most versatile ways to split an office and you can install them anywhere you need. We offer a range of standard timber or glazed doors for your area including the frameless Avanti Fire clear door. To find out more about our range of doors and why they will benefit you, read on below.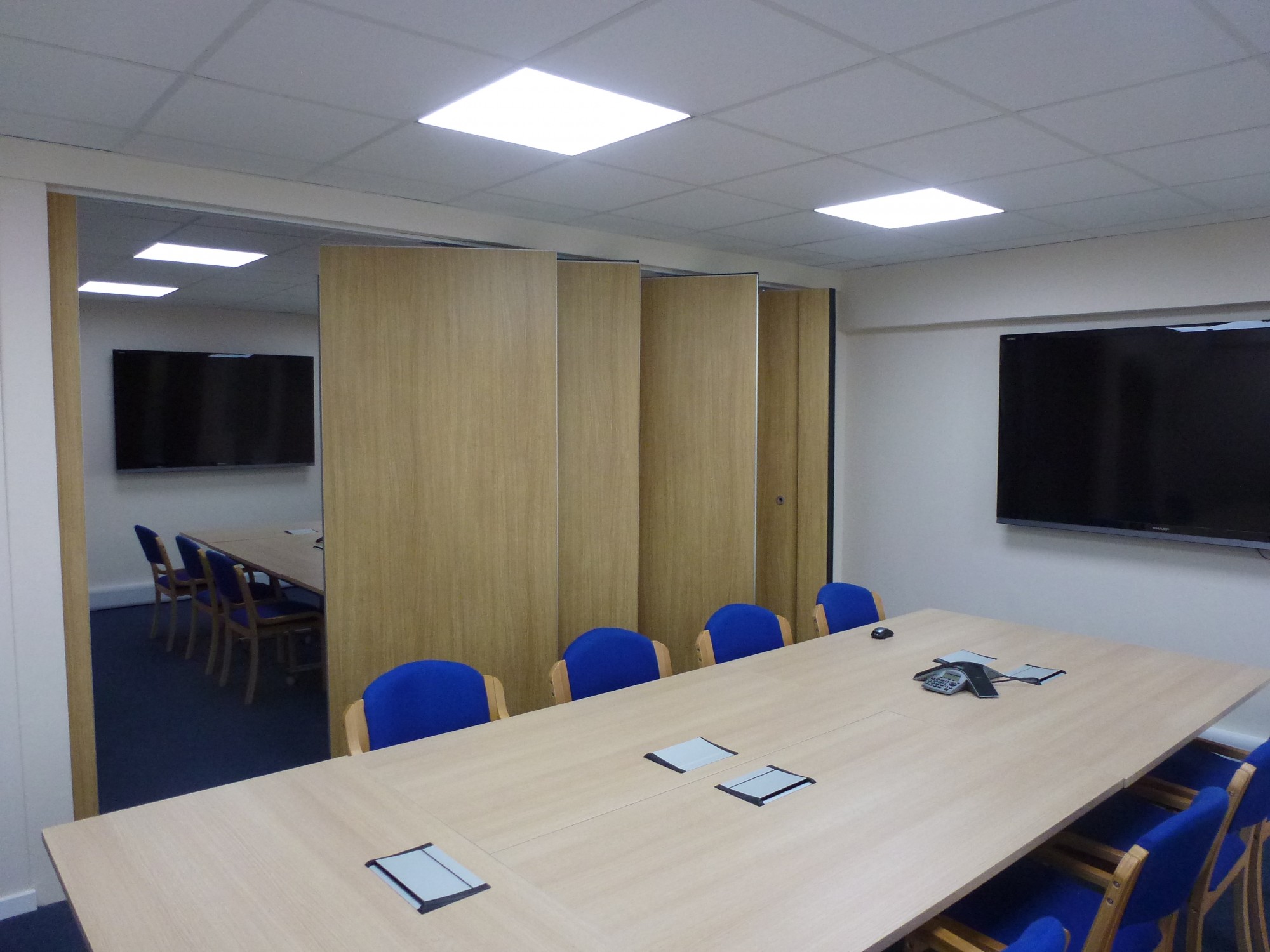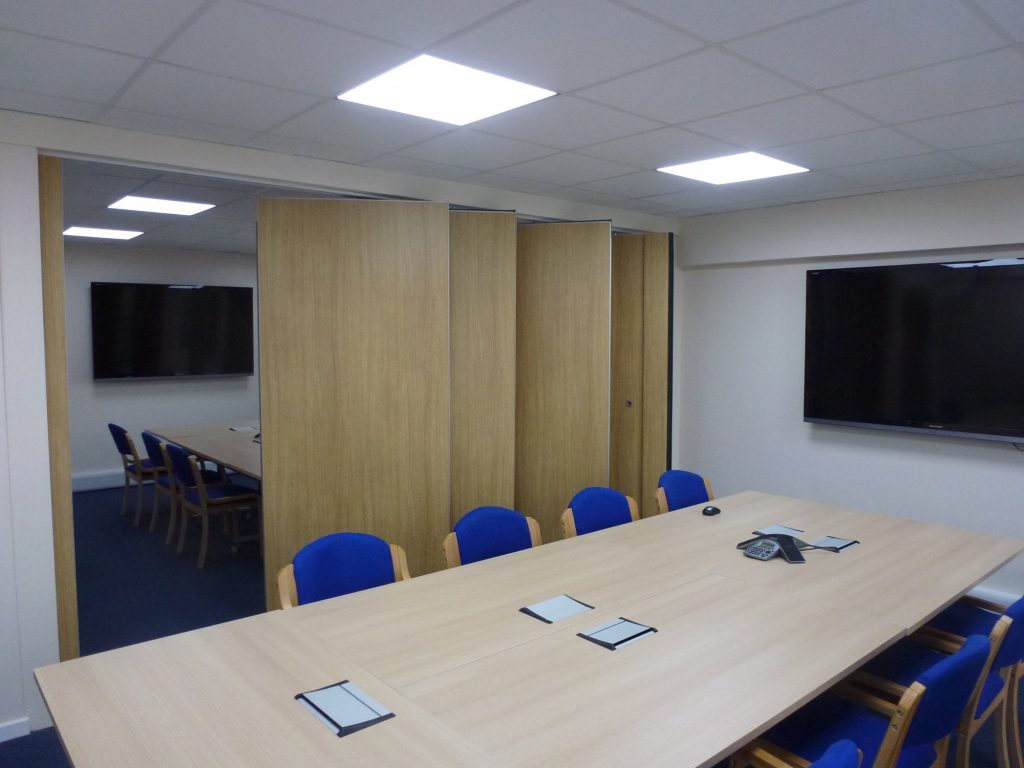 Benefits of Room Divider Doors
Room divider doors is a system of individual solid or glazed panels that can moved independently from each other which when fitted together end to end form a continuous flat, faceted or curved wall.
If you are looking to increase your office by creating more spaces or adding workstations if you have an influx in employees, expanding the office can be very expensive. Your business may already be on a tight budget, especially after the effects of this year. Partition walls are a cost-effective alternative and can be easily changed if you decide it isn't working for your office. The same can't be said for building a permanent wall.
If you have a moveable partition wall, there is the option to open it up, allowing others to have access to you. So, private when you need to be, but this does not have to be a permanent change.
Many offices are opening back up again after months of employees working from home. Of course, to be able to ensure the safety of workers and comply with the regulations, there must be social distancing in the office, including spreading desks out and creating segregated areas for departments.
This may be the perfect opportunity to introduce partition walls into your office, to ensure staff are separated and your business is sticking to regulations.
They add extra privacy to your work areas, such as creating temporary meeting or reception spaces when needed. In addition to this, they can also reduce noise through extra thickness creating sound insulation. Finally,  divider doors are quick and easy to set up with less disruption to your office space.
Features of Room Divider Doors
One of the main advantages of divider doors is you can set them up and use them in any location you need in the office. The sliding doors also eliminate the need for floor tracks, greatly reducing the risk of trip hazards. We make the partitions from lightweight materials such as plasterboard or glazed glass, as well as timber, glazed or frameless fire graded doors.
The sliding room dividers run on multi bearing roller trolleys that hang from ceiling mounted tracks to allow them to open and shut smoothly and quietly. Magnetic strips and seals around the edges, base and head mean that they have a greater sound attenuation, and additional thickness can be added (85 – 100 mm) for extra sound insulation. Panels are framed with anodised aluminium for enhanced strength and style, and there are a wide range of panel materials and finishes available.
Using GDL Interiors
At GDL Interiors we have over 35 years of experience in creating a range of partitions, refurbishments and workplace solutions. Our commitment to high-quality customer service and workmanship has seen us build an impressive list of satisfied clients in the London, Essex and East Anglia regions. To find out more about our range of divider doors and sliding room dividers visit us online or contact our friendly team via phone. For the best quality partitioning in your office contact GDL Interiors today.