Thinking of Moving Offices? What You Need to Consider…
Moving offices is a big undertaking for any business. Whether you're a large company or a small firm, the impact of an office move is significant. There are lots of reasons why businesses need to move. These can range from issues with a lease to the need for more space. When companies grow they need more people, and your original start-up premises can quickly become no longer fit for purpose.
Founded in 1984, GDL Interiors offer a wealth of knowledge and experience in refurbishment, office partitioning, and decoration. Here's our breakdown of things you'll need to think about if you're planning an office move.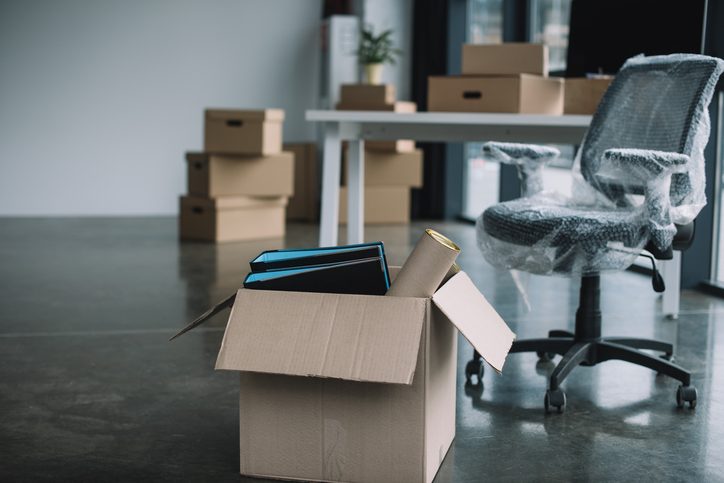 Things to consider when moving offices
Budget
Working out the cost in advance is key to any successful office move. There are a number of things you'll need to take into account. These include the amount of furniture and equipment involved and any operations that need to be maintained during the move. The amount of office refurbishment that may be required at the new premises is also a factor. You might find you need an office partition wall to create additional rooms.
Timing
It's important that you plan the timing of your move carefully. This isn't always easy, as options for moving dates are often limited. A summer move might be preferable, as the weather is more likely to be on your side. If there's an especially busy season for your business, avoid making the move at that time of year. Bear in mind that your business still needs to operate during the relocation. Once a decision has been made, set yourself a deadline, and stick to it.
Removals
You'll need quotes from removal firms to find a price to fit your budget. But the cost isn't everything, so look for personal recommendations, too. You need a company that won't let you down, so check out all the reviews you can. You can lower the cost by doing your own packing away and boxing up.
Use a Complete Moving Service
GDL Interiors offer a complete moving service which includes the team going in, packing up everything.  For example:
Files
Computers
Phones
Photocopiers
Furniture
And more
Items are then reinstalled into your new premises.
Refurbishment and partitioning
Before moving offices your new location needs to be fit for purpose. If the premises are not new, (or even if they are), you may require the services of a refurbishment specialist. GDL Interiors' experienced team can visit your new premises to discuss your requirements. A well-organised refurbishment can create extra space and improve the working environment. You can also impress visiting clients with your smart new office, helping to generate business.
The layout of your new location may not be the ideal fit for your operation. Open-plan spaces may be too large, while other areas may need reconfiguring. Here at GDL Interiors, we have the expertise to provide the perfect solution for you. Partition walls can break up office spaces and reduce distractions caused by noise. They can also create more private areas for interviews or important meetings. Partitioning can be supplied in a range of materials, from glass and fire rated to moveable wall systems.
If you have any questions or want to find out how we can help, please don't hesitate to contact us.