New Office Fit Outs – Guide to Office Design, Space Planning, Partitioning, Glass Manifestation
Interior Decoration Factors
If you are moving to a new office, GDL Interiors can help. We specialise in new office fit outs for businesses in the Essex and London areas and can assist you in creating an optimum workspace for your team. We can assist you with all aspects of the project including developing the initial design, office space planning, office partitioning, glass manifestation, installing washroom facilities, fitting suspended ceilings and applying the finishing touches with office decoration, flooring, blinds and furniture. Read on for more detailed information on each of these elements or contact us to discuss your requirements.
Office Design
At GDL Interiors Limited we consider good office interior design and functionality to be crucial to the maintenance of employee morale, integral to their productivity and ultimately, key to a company's success.
An employee may typically spend up to 8 hours a day, working within the confines of an office or other working environment. It is therefore important that these workplaces are as comfortable and inspiring as possible. The office or workplace should also exude an air of professionalism, making any visitor or client feel welcome and suitably accommodated.
GDL Interiors will liaise with you and carefully choose the correct theme for your type of business. We will obtain an overview of your office design plans and work within them, to create your desired office or workplace. Whether you are working from a blank canvas or looking to modify an existing arrangement, we will apply our many years of design experience to creating a motivating, productive arena within which your staff can work to their optimum capacity and your visiting clients will feel inspired and confident.
Space Planning
At GDL Interiors we know the importance of creating good first impressions. Liaising closely with you, we will create your ideal working environment using our office space planning and design service. This service is tuned to maximising the space available to you and to ensuring that the space is utilised, in the most cost effective and productive manner. Taking into account the spatial requirements of the day-to-day running of your business, the comfort of your employees, visitors and clients, our aim is to create a working space that is as closely aligned to your business needs as possible.
Office Partitioning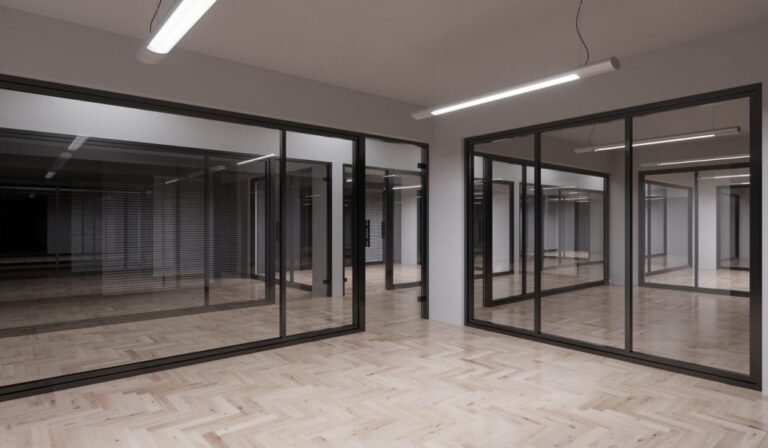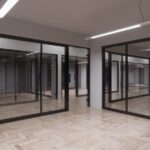 Office partitioning is an extremely cost effective and stylish way of creating useful, separate working environs within a larger, open plan office space. It gives you the ability to create entirely separate rooms-within-rooms for use as either private offices or business meeting rooms. Partitioning can also be used to segregate or screen off certain areas of your workplace, should you wish to keep them from public view. These could include production, canteen or breakout areas for staff at rest.
At GDL Interiors, we design, manufacture and install the full range of office partitioning solutions: solid partitions, fire rated partitions, glazed partitions, demountable partitions, sound-proof partitions, storage wall partitions and operable partitioning walls.
Office Partitions Sliding Room Dividers
Glass Manifestation
Glass is increasingly being used as a partitioning medium within the modern office and there are a number of quite compelling factors, contributing to its popularity. Using glass maximises the availability of natural light, which makes the office space more pleasant to work in and may help to reduce electricity bills. Also, glass partitioning helps provide the necessary privacy of separate offices without increasing isolation.
When using glass, however, attention must be paid to personal safety. Manifestation is applied to the glass in the form of a film and will immediately and importantly address any health and safety concerns, making it obvious that there is a glass partition in place and therefore avoiding any potential accident risk.
Manifestation can be designed to complement and enhance corporate identity, giving partitions a decorative and aesthetic as well as practical purpose. Dusted, frosted, patterned and coloured films are easily applied and removed in situ, making it simple to replace or update designs, make logo changes or rebrand.
Supplying and Installing Washroom Facilities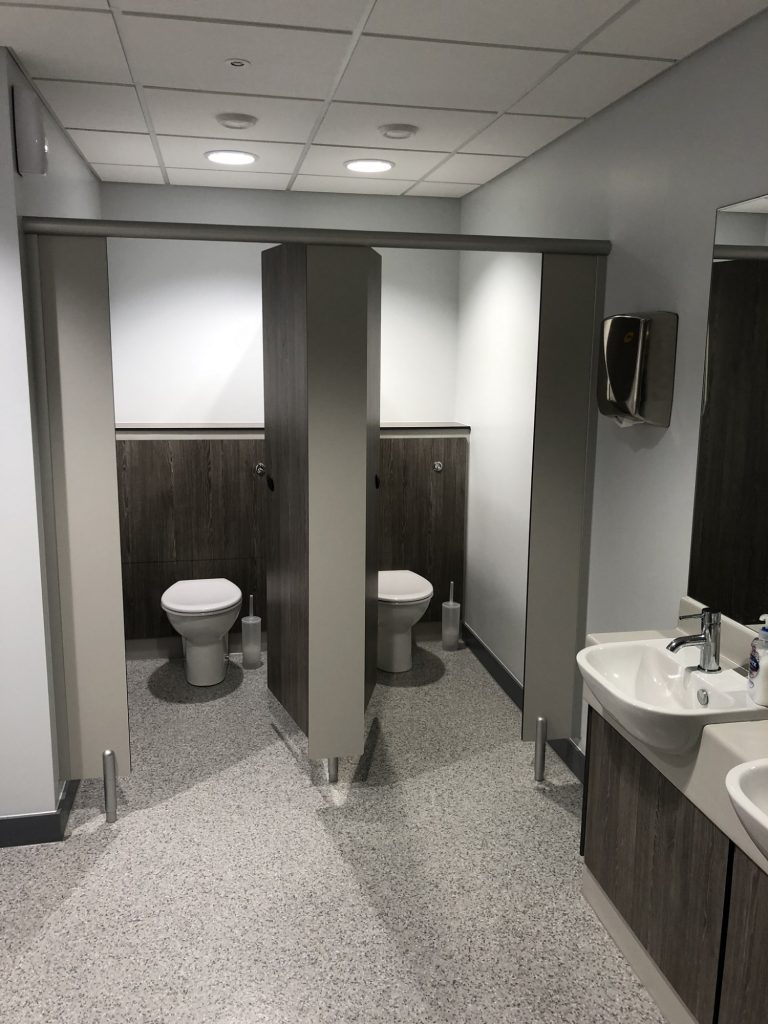 GDL Interiors supply and install complete washroom facilities.
Tailor-made to your own specific requirements, we can provide wall panelling, cubicles, vanity units, light pelmets and any special fitments that may be required.
Our products are of the highest quality assuring low maintenance and longevity.
Available in a choice of colours with complementary furniture and hardware, all our washrooms are manufactured, supplied and installed to meet our client's individual demands.
Fitting Suspended Ceilings
There are many advantages to installing a suspended ceiling. A suspended ceiling will reduce the height of your office, saving on fuel bills, as there's less room to heat. It will also serve to hide any unsightly pipes or ductwork whilst at the same time, allowing for easy access should you need to carry out any maintenance. Lowered ceilings result in less sound pollution by reducing or eradicating echo and they will also increase light, reducing complaints of eyestrain and the associated headaches from computer or close eye workers.
A suspended ceiling will improve the overall aesthetic of the workspace, creating a very pleasant and comfortable environment for employees to work in. It will also ensure that clients and visitors form an excellent impression of your company by building on your "green" credentials.
Office Decoration, Flooring, Blinds and Furniture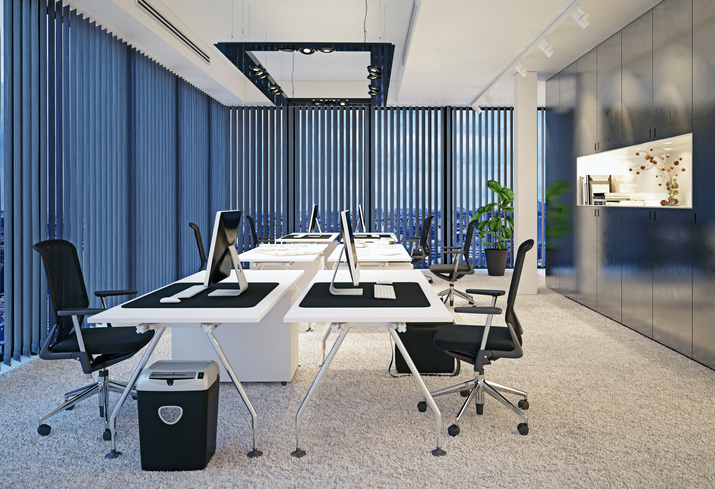 GDL Interiors bespoke office design service, offers clients the full range of decoration options, advising on texture, design, finish and colour to determine the look and feel our clients wish to create.
We supply a full range of office flooring, window blinds and furniture to suit your requirements and our professional team of experienced interior designers and decorators are well versed in the planning and execution of all forms of modern interior decor.
New Office Fit Outs – Whether you require all of the above or certain aspects of the service we offer, contact us today.
Office Fit Out Services Office Decorator Services
Other Posts You May Like: